Use case 3: You want to strengthen leadership in your team
You are a team leader and want to help your team and those around you to become stronger leaders. Work with the Leadership Development Kit to push your thinking on leadership development and define actionable, concrete steps you can take to raise your team's game.
How to do it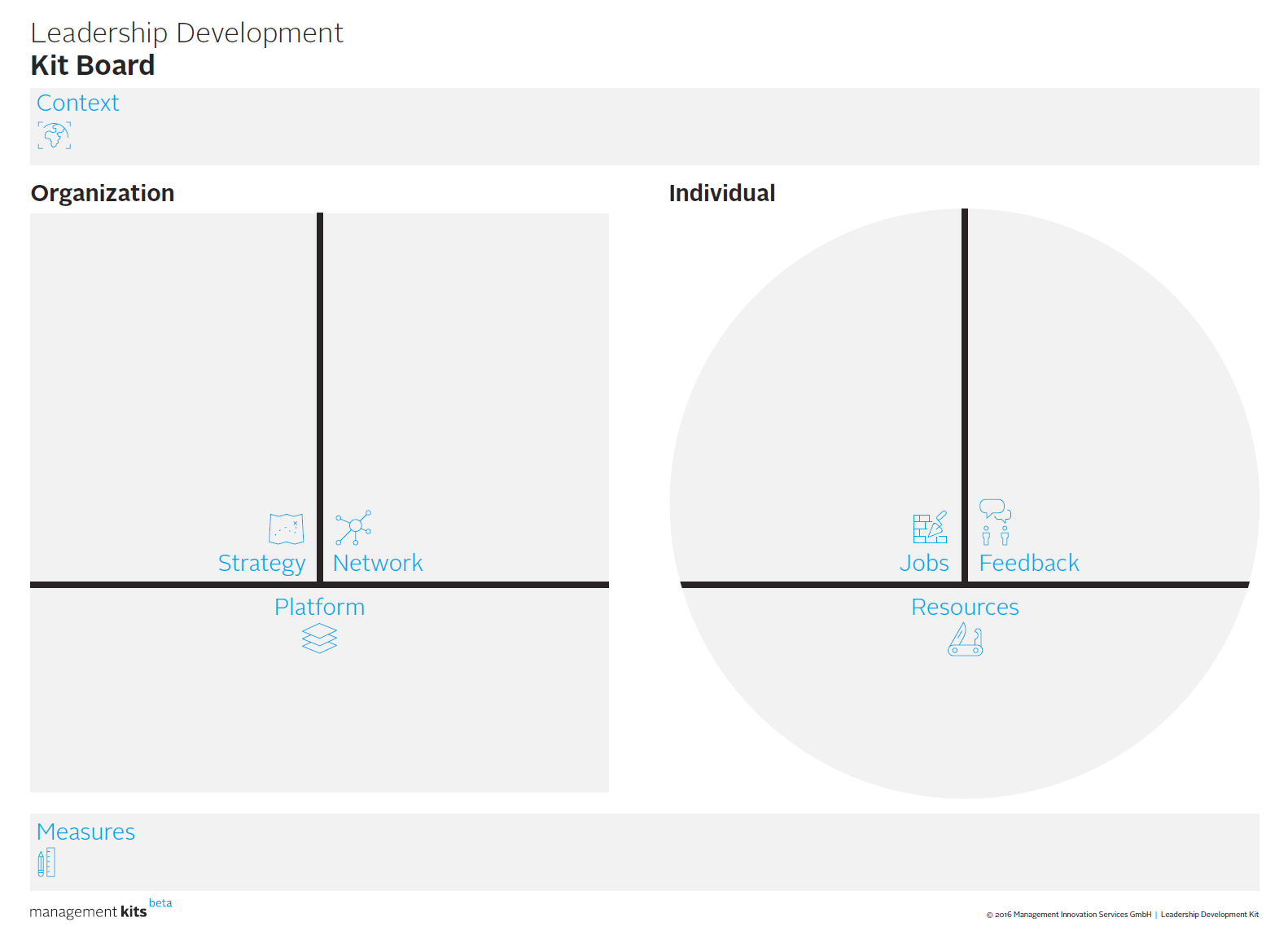 Questions
Do you have any questions on this part of the Kit? Send us a note using the comments section below (comments are not displayed publicly) or send an e-mail to [email protected].